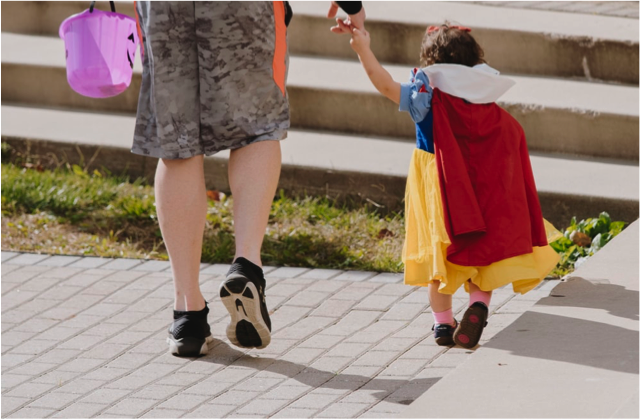 Wow! Time has flown by. The boys are back in school and I had my baby…it was a girl! YAY!
I am finally getting back into the swing of things and having somewhat of a schedule. It seems like forever since I have written a blog post and it feels good to write again.
The seasons are changing and like many of you, my favorite time of the year is fall. Ahhh… the leaves changing, perfect temperature, PUMPKIN EVERYTHING and yummy smelling candles.
My children like this season for a completely different reason. HALLOWEEN of course!
Are you new to learning about managing a gluten-free diet? Do you have a child that has celiac disease or gluten sensitivity? With fall here and Halloween just around the corner most kids are thinking about what they want to dress up as and of course about the best part – the CANDY! With a child on a gluten-free diet the thought of what candy is gluten free cross parents' mind.
Great news! There are many kinds of candy that caters to the gluten-free crowd.
Gluten Free Candy Guide
Here is a list of popular candy handed out during trick-or-treat that are gluten-free.
Hershey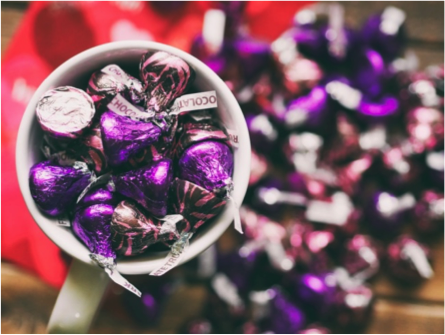 – Almond Joy bars
– Heath bars
– Hershey Kisses (milk chocolate, special dark, Hugs, pumpkin spice, carrot cake, meltaway, and deluxe)
– Hershey Nuggets (milk chocolate, milk chocolate with almonds, special dark chocolate with almonds, extra creamy milk chocolate with toffee and almonds)
– Milk chocolate bar
– Milk Duds
– Mounds bars
– PayDay Candy (all)
– Reese's Pieces (except unwrapped minis and seasonal shapes)
– Rolo Caramels
Jelly Belly
All Jelly Belly beans are gluten free.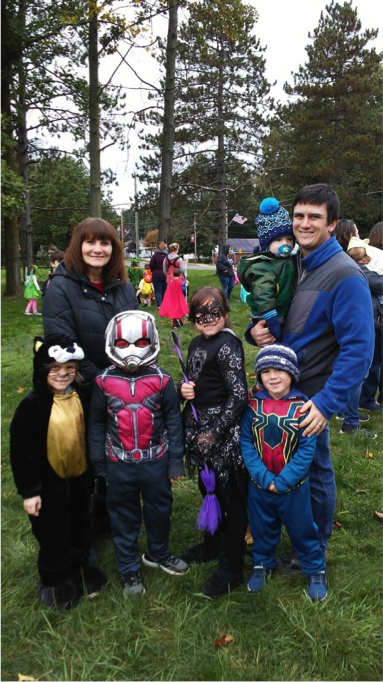 Smarties
All Smarties products are gluten free.
Tootsie Rolls
Tootsie Roll products are gluten free.
– Sugar Daddy
– Tootsie pops
Nestle
– Baby Ruth
– Goobers
– Wonka Pixy Sticks
– Butterfinger bars
– Laffy Taffy
– SweeTARTS
Mars
– 3 Musketeers bars
– M&Ms (except pretzel, crispy and holiday)
– Milky Way Midnight and Caramel bars
– Snickers bars
Mars does not list specific gluten free candy. They encourage reading the labels.Any proteins and cross-contamination risks are listed on packaging in plain terms (like wheat, barley, and rye instead of less recognizable names), so they are easy to spot.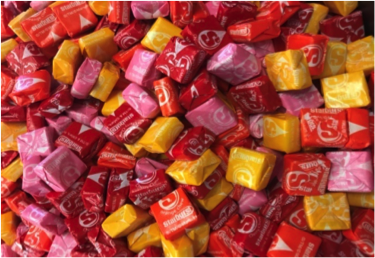 Wrigley
– Skittles
– Starburst
The majority of Wrigley products are gluten free. Some ingredients may vary between regions.
Always be Cautious and Read Labels
I listed the most popular candy that you will see during trick-or-treat that are gluten free. If the candy is not on the list READ THE LABEL. Look for the certified gluten-free symbol. Also look for the allergens list. Mars, Hershey, Nestle and Wrigley do not list top 8 allergens on their label so you will have to read the ingredients.
Common Ingredients with Gluten in Product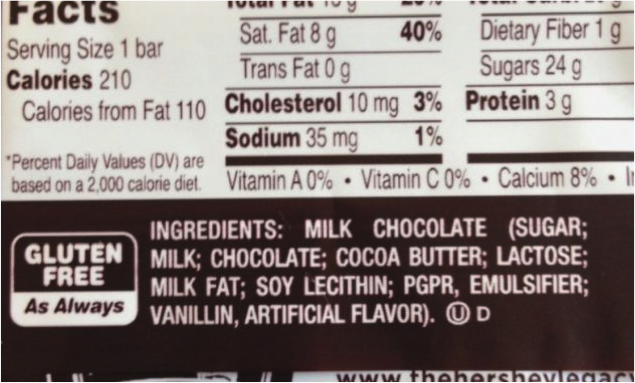 – Barley
– Barley malt
– Brewer's yeast
– Bulgur
– Durum
– Farro
– Graham flour
– Malt
– Malt Extract
– Malt Flavoring
– Malt Syrup
– Matzo
– Rye Flour
– Wheat Flour
Summary
Now you should be somewhat knowledgeable about what is safe to eat when it comes to a gluten-free diet. If you are unsure, read the label or DON'T EAT IT!
Phew! That was a lot of information to take in. Besides knowing what kind of candy is gluten free, I think it is also important to know gluten free treat options to have after returning from a long cold night's walk.
Gluten Free Nation has my favorite gluten free Pumpkin bread and gluten free pecan pie. The pumpkin bread is so moist and the pecan pie has that unexpected richness you wouldn't think gluten free treats would have.
Don't forget to order your gluten free pumpkin bread or gluten free pecan pie and enjoy it with hot apple cider or a fresh cup of coffee.
HAPPY HALLOWEEN!